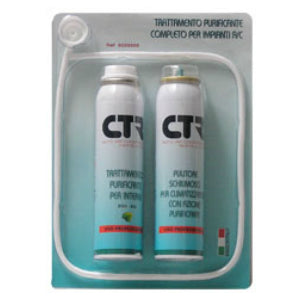 Odour treatment
MISC-001
Product description:
Is there a bad smell coming from your air conditioning?
This twin treatment pack is a special blend of odor neutralizers that quickly work to eliminate odor-producing organisms that grow in the evaporator core and housing of air-conditioner systems. By regularly cleansing the air con system, problems such as breathing discomfort and eye irritations may be avoided when the occupant turns on the air-conditioner. 
Summary:

Immediately attacks odors on contact.

 Easy application – Saves time.

 Cleanses A/C system of contaminants that can cause problems when blown onto occupants.

 Odors are eliminated, not masked.
Have a Question?
Ask A Question
---
We Also Recommend