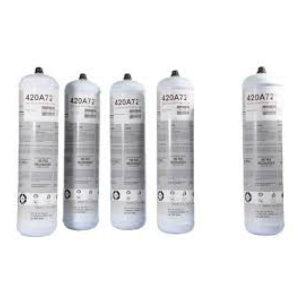 Nitrogen cyl 1L
MISC-1011
Product description:
One litre Nitrogen cylinders. For pressurised leak testing in refrigeration and air conditioning systems. Non flammable product suitable when leak testing, flushing or HVAC triple evacuation procedures. Compatible with R12, R134a, R1234yf systems. 
This product can also be integrated with our OKSYS range of air con recovery stations for an effective method of leak testing a vehicle before recharging it with refrigerant.
Have a Question?
Ask A Question
---
We Also Recommend